Wheel Repair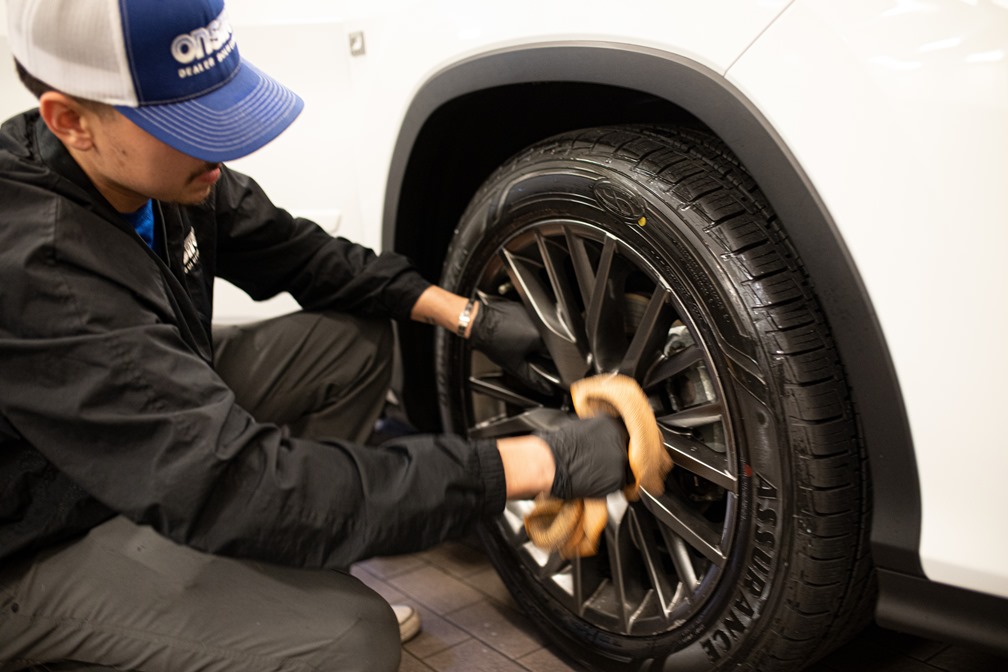 What Is Onsite Dealer Solutions?
Onsite Dealer Solutions (ODS) is a national outsourcing and software technology provider specializing in the automotive industry. Across America,
ODS provides car dealerships a labor force that comes to you
, eliminating the need for GM's or fixed ops managers to hire their own make ready, reconditioning, and drive assistant staff.
Trying to find master detailers, wash attendants, valets, porters, auto glass technicians, and dent specialists aren't always easy to find
. Even more difficult is trying to retain good employees over time once you do find them. When you add up
costs and energy consumed onboarding new hires internally
, it's all a bit overwhelming.
That's where Onsite Dealer Solutions comes in. Our team works directly at your dealership, on location, and all employees are vetted and verified workers that we pay, train, and onboard.
Having a hired team like ODS brings value, not another added expense
.
WHEEL REPAIR SERVICES AT ONSITE

When it comes to car detailing and make ready services, ODS provides a host of solutions.
One such service solution we place high emphasis on is wheel repair
. From cosmetic repair and road rash to bent and cracked wheels, ODS technicians have seen it all and know how to fix it.
Whether the ODS team is repairing wheels on trade ins and auctioned cars or working with your customers on a service repair order in general,
our finished product will leave your customers happy, either way, and protected
.
ODS Provides Car Dealership Wheel Repair Services For These States Currently:

WHY CHOOSE ONSITE FOR WHEEL REPAIR?

Onsite Dealer Solutions works with 150 car dealerships across the US, servicing 250,000 vehicles per month. With the goal of improving customer satisfaction index (CSI) scores and speed to market, ODS, and our employees are paid, expertly trained, and thoroughly qualified.
Each ODS team deployed to a new dealership come with a Site Manager and Area Director who oversee our work and manage accountability through our own proprietary software solution, called
SERV™ Automotive
. SERV™ integrates with your DMS and allows your team, and ours, the ability to
track workflow, invoice, bill, create new RO's and track inventory in one place
.
We understand you have a choice when it comes to who you use for detail jobs and specialty services. We encourage you to take advantage of our
free labor analysis
to get customized insight into your unique operation to see if ODS could be a fit.
If you'd like to talk to our team about our wheel repair services please reach out to us at 913-912-7384 or
email us here
.