Valet Services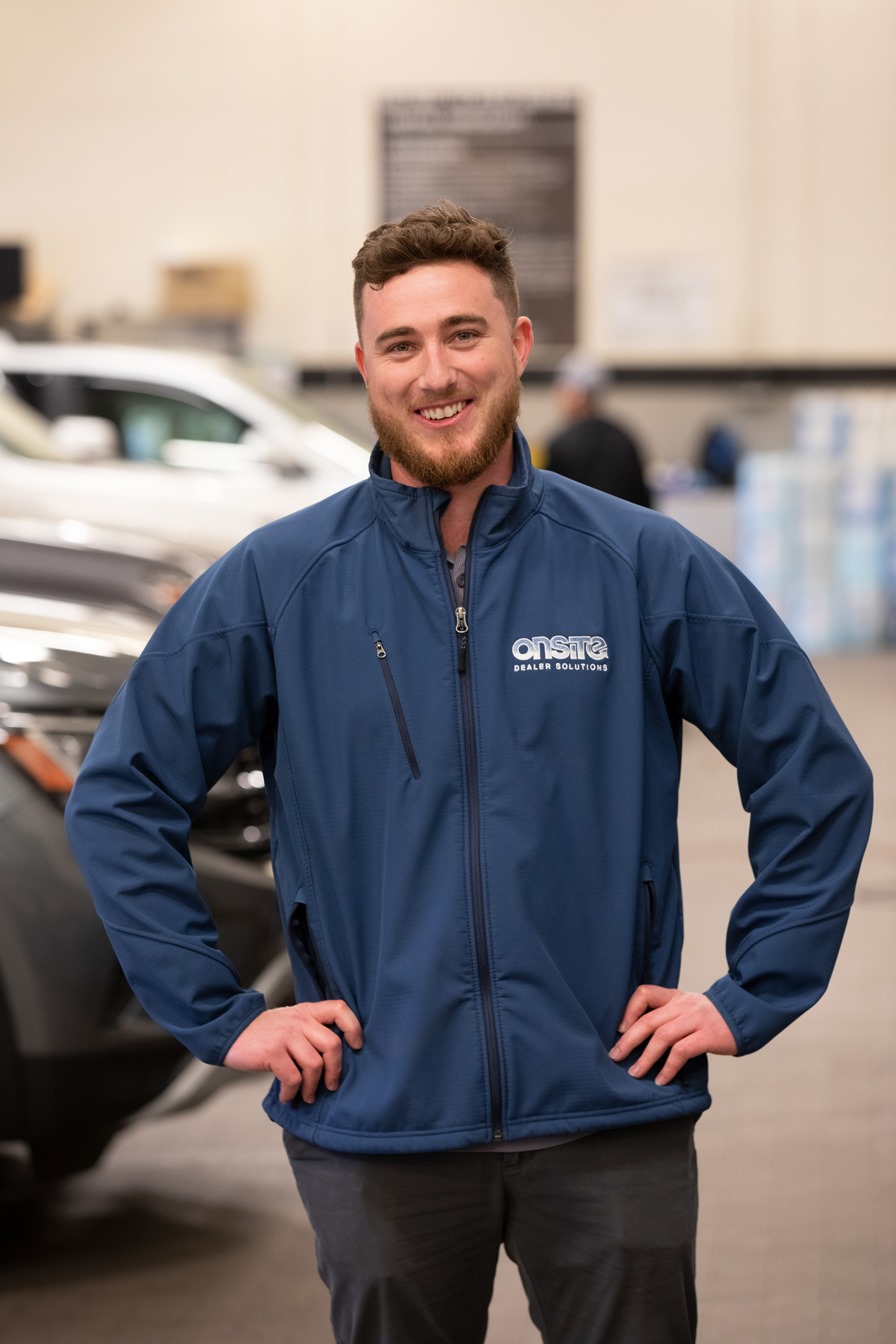 Onsite Dealership Valet Services
Onsite Dealer Solutions (ODS) provides car dealerships the opportunity to outsource their labor department to us and although we are known more for staffing make ready departments with car wash, detail, and recon specialists, we offer a host of additional labor force solutions that
save dealerships time, energy, and money
.
One such important staffing role that we fill for automotive dealerships in the United States are valet services. Protecting your dealership from having to find, hire, train, retain, pay, and insure your own valet staff, ODS brings qualified and trained valets to you.
At Onsite Dealer Solutions, our valets understand the car business and their job responsibilities. ODS valets can run dealership errands, clean cars, deliver sold and serviced cars, and fill fuel tanks. Our W2 employees are paid by ODS, but work and represent your brand, on location.
To ensure that our team delivers the highest customer satisfaction index scores (CSI) for your dealership, our valets, just like our make ready staff, are paid based upon results of the dealership, improved CSI scores and profit-sharing incentives insured through ODS.
Onsite Dealer Solutions Valet Role, Services and Duties:
Cleaning Cars After Service or Before Purchase and Delivery

Perform Light Maintenance (Changing Batteries, Filling Gas, Oil, or Other Fluids)

Special Dealership Requests like Running Errands, Shuttling Customers, Picking Up Parts

Accounts for All Cars on the Lot

Driving Cars, Managing Lots, and Protecting Dealership Property and Inventory

Providing Customer Assistance and Service

Keeping Inventory Lots Clean and Tidy

Provide Additional Notes Regarding Vehicle Conditions and Vehicle Movements
ODS Provides Car Dealership Valet Services For These States Currently:

GET TO KNOW ONSITE DEALER SOLUTIONS

Proudly servicing car dealerships from all across the country for over a decade, ODS offers a unique niche of services that promote dealership efficiency, productivity, and profitability.

With over 150 dealership clients nationwide, ODS services over 250,000 vehicles per month and are typically the last to touch a car before it enters into the hands of your customer, whether its a new or used car purchase or a service visit.
We encourage you to learn more
about us
, read
our story
, see
our reviews
, or peek into
our gallery
. We look forward to addressing any questions you may have about our valet services, or other service we offer. Feel free to call us at 913-912-7384 or if you prefer,
email us here
.