Paint Protection Film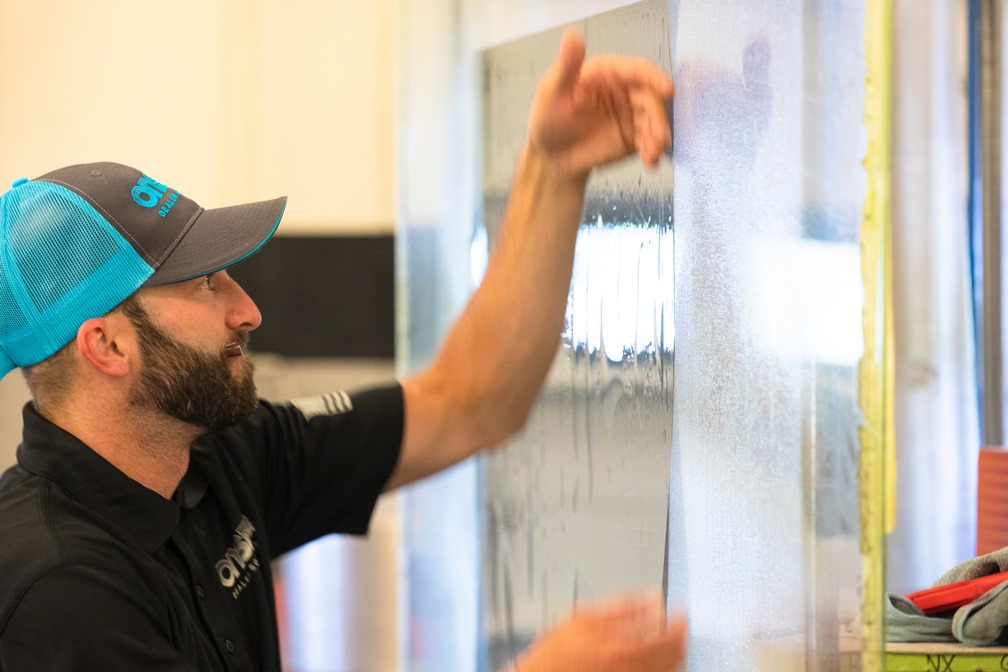 WHAT VALUE DOES ONSITE DEALER SOLUTIONS PROVIDE?
Onsite Dealer Solutions (ODS) is a nationwide service and technology solutions company that specializes in the automotive arena. ODS provides car dealerships a way to outsource their staffing in make ready and car reconditioning departments, typically a high turnover area, without having to hire their own labor internally.
Regardless of your car dealership size, location, or manufacturer,
ODS brings immediate value to dealerships
across the United States by eliminating labor costs, increasing quality production, and improving turn time speed to market.
Let's face some truths. Labor costs are one of the biggest expenses for auto dealers today and hiring good labor internally is something that requires a significant amount of time and energy to do well. Even then, after hiring, training, and paying for the associated costs to onboard staff, you can't guarantee you will retain the good ones over time.
At Onsite Dealer Solutions, we take care of this for you. Our team is filled with career minded individuals who are qualified, vetted, and insured by us. Paid through profit sharing, our employees are directly correlated to the success of your dealership, measured by increased revenue, speed to market, and improved customer satisfaction index (CSI) scores.
Various Team Roles at Onsite Dealer Solutions:
Service Drive Assistants

Valets, Porters, and Greeters

Car Wash Attendants

Window Tinting Professionals

Auto Glass Experts

Dent Repair Specialists

Master Car Detailers

National Trainers

Site Managers

Area Directors

PAINT PROTECTION FILM SERVICES AT ONSITE
Onsite Dealer Solutions provides Paint Protection Film (PPF) service for new and used lot ready inventory. With many different names, PPF has been referred to as car wraps, car scratch film, clear bra, clear mask, rock chip protection and invisible shield to name a few.
Made from elastomeric polymers, paint protection film, very simply, is a thin layer of flexible material placed over the body of a vehicle to protect and maintain the look and quality of your car's paint over time. Highly impactful and corrosion resistant,
PPF protects against UV rays, acidic rain, bug splatters, mineral deposits, flying rocks, and road debris
.
As part of our detail service, Onsite Dealer Solutions can add this protection barrier to any car a dealership wishes to protect as well as provide other protective car paint solutions like
wet sanding
,
ceramic coating
,
buffing and polishing
.
ODS Provides Car Dealership Paint Protection Film Services For These States Currently:

WHY CHOOSE PAINT PROTECTION FILM SERVICES FROM ONSITE?
Onsite Dealer Solutions offers a number of services and solutions that increase dealership profitability, effectivness, and effeciencies. From detail department services and custom dealer solutions to labor force outsourcing and niche reconditioning services, ODS covers your make ready department from A to Z.
One solution that differentiates us from others is our DMS integrated, proprietary software called,
SERV™ Automotive
.
SERV™ is an inventory and vendor management solution allowing dealerships to bill, invoice, track RO's and create work orders at the touch of a button in one place
.
The ODS team is standing by if you'd like to ask questions about our paint protection film services. Give us a call at 913-912-7384 or
email us
today. We look forward to working with you!