New and Used Inventory Lot Ready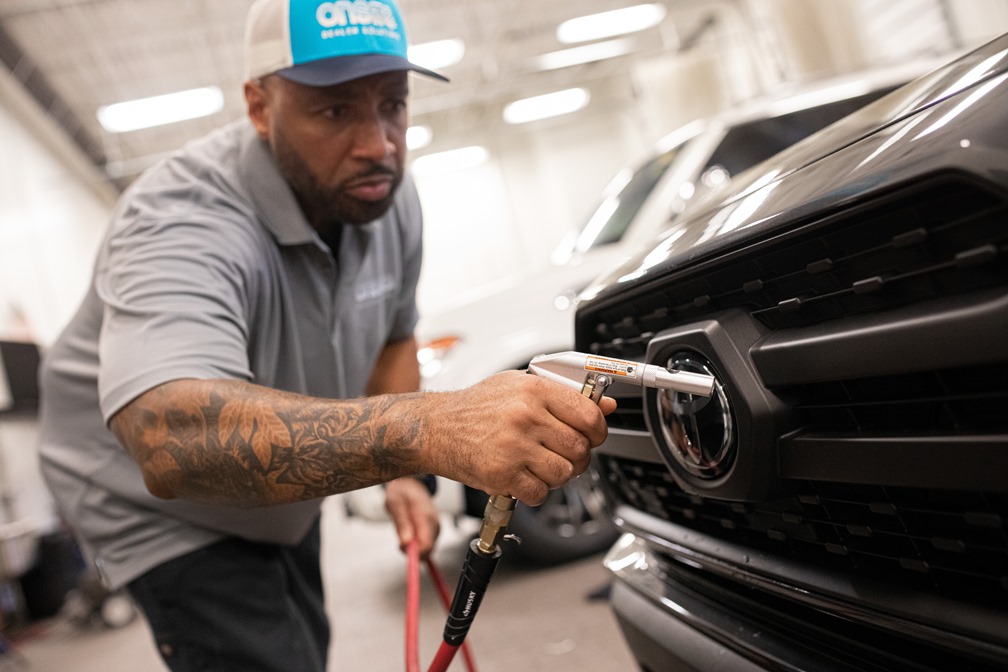 Onsite Detail Services For New and Used Lot Ready
Onsite Dealer Solutions services over 150 dealerships across the United States
. Our make ready staff works at our client's locations onsite, providing key car detail technicians and reconditioning specialists to help increase your inventories speed to market.
Regardless of your dealership size or location,
the entire ODS team comes to your location well trained, vetted, and official W2 employees of Onsite
. Whether you have new vehicles already on the lot, coming in on transport, or used cars that you purchase at auction or take in on trade, ODS gets inventory lot ready for sale in minutes not days.
Onsite's Existing Inventory Detail Services Include:
Any Inventory Vehicles on Lot Prior to ODS Service Agreement

Spray Wax Exterior as Needed for "Showroom Finish"

Pop Engine and Trunk for Spot Clean and Wipe Door Jams

Wipe Seats, Dash, Cup Holders, Radio, Arm Rest and Headliner for Dust

Place Floor Mats in Vehicle and Vacuum Interior

Wipe Wheels and Dress Tires

Clean All Glass

All existing inventory detail services include a 6-position open door, butterfly delivery to management as well as towel and quick spot clean walk arounds.
All work orders are returned to the dealerships specified location within 24 hours for new and 48 hours for pre owned
. See our complete list of
pre-owned detailing services here
.
Onsite's New Inventory Lot Ready Services Include:
All Work Orders Entered in Onsite's SERV™ Work Order System
Hand Wash Exterior
Remove All Tape Tapelines with Solvent or All-Purpose cleaner
Vacuum Interior
Wipe Wheels and All Door Jams
Spot Clean All Seats and Carpet of Any Dust from PDI
Spot Clean All Glass of Fingerprints and Tape Lines
Apply All Dealer Stickers or Advertising on Specified Area of Vehicle
Return to the dealership's specified location (within 24 hours)
ODS provides some of the quickest inventory turn times in the business today, and we do it without sacrificing craftsmanship
. From custom dealer solutions like car wash and detail to reconditioning services like dent removal, windshield repair, window tinting, and wheel and headlight repair, ODS covers the full spectrum of all things make ready.
In addition, ODS offers other labor force solutions like porter, valet, and greeting services,
all of which include
immediate access to our DMS integrated inventory management software,
Serv™ Automotive
, helping simplify work order, tracking, and billing between dealership departments.
ODS Provides New and Used Lot Ready Detailing Services For These States Currently:
CHOOSING ODS IS THE RIGHT CALL
We aim to grow your make ready department so that it's efficient and profitable!
Instead of fighting the headaches you get from staffing internally, ODS partners with you and provides our own staff along with taking care of their wages, insurance, uniforms, and a
host of other savings you won't have to take on
.