Empowering Change: Teaming Up with an Inspirational Community Champion
Posted Date: 8/28/23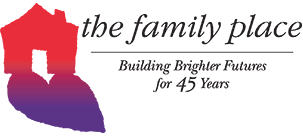 In a world that often seems dominated by self-interest and personal gain, it's truly heartwarming to come across individuals who prioritize giving back to their communities. At OnSite Dealer Solutions (ODS), we're proud to shine a spotlight on one of our extraordinary customers who embodies the values of strength, fortitude, and determination in their mission to make a positive impact for something truly meaningful.
This exceptional leader and friend of ours we are excited to introduce has teamed up with The Family Place, a remarkable non-profit organization in Dallas, TX, dedicated to aiding victims of family violence.
Unveiling a Local Hero's Journey
Meet Tom McCollum, a dynamic individual and cherished client of ODS. Tom's journey is one that resonates deeply with the spirit of community engagement and uplifting those in need. As CEO of Forbes Todd Automotive Group in Texas, Tom operates multiple dealerships, including the 2nd largest Audi dealership in the nation,
Audi Dallas
. Go Tom! Through hard work, he has harnessed his strengths to not only drive his business successfully but also to make a transformative difference in the lives of others.
It was a simple act of giving that led Tom and his family to meet those that operate The Family Place. He and his family were moving homes and they wanted to give quality items they didn't have as much a need for anymore to those that could really use them. Tom was struck with how beneficial and needed a specialized group like The Family Place was in communities everywhere and wanted to get more involved. Since this initial visit in 2014, Tom has since served on their board of directors each year and has been given the distinguished "Honorary Chair" designation for the organization's fundraising efforts in 2023.
A Force for Good: The Family Place
The Family Place is a non-profit organization founded in 1978 that provides a host of comprehensive services to victims of family violence. This organization, located in Dallas, TX, has been a beacon of hope for countless individuals, both women and men, who have experienced the harrowing effects of domestic violence.
As the largest family violence service provider in Texas,
The Family Place
helped over 19,000 individuals who were suffering from domestic violence in 2022. Over their nearly 45-year history, the range of
services they provide
has grown and now includes emergency shelters, education programs, child and adult counseling, legal Services, medical/dental services, community engagement, advocacy for social change, animal rescue, resale services, and recovery support, with the overarching goal of empowering survivors to heal, rebuild, and reclaim their lives.
OnSite Dealer Solutions: A Proud Partner in Change
At OnSite Dealer Solutions, we believe in fostering partnerships that transcend business transactions. When we learned about Tom's inspiring work with The Family Place, we were moved by his dedication and commitment to a cause that touches the lives of so many. Our collaboration goes beyond a mere client relationship; it's a shared commitment to making a meaningful difference in a community our team operates in and we are happy to help a cause like this in any way we can.

Empowering Transformation, Together
The Family Place's mission is one of empowerment, and it aligns seamlessly with the values we hold dear at OnSite Dealer Solutions. We challenge anyone to find a cause in their community that truly changes lives and explore how you can help further. Whether you're providing a trade or service, volunteering your time, or giving a financial contribution, there are so many people around us that can't help themselves and need others for support. With 1 out of 3 people in Texas affected by domestic violence, it's a great cause to support.

Tom's unwavering determination to support this vital organization showcases the remarkable impact that an individual like Tom has and that of his employees, when they use their abilities and resources for the greater good. His and his teams' involvement demonstrates that when businesses and community champions join forces, the potential for positive change is limitless.
Each year, around October, and through a tremendous amount of community outreach, The Family Place holds a larger annual fundraiser and offers sponsors, companies, and individuals the ability to purchase a $75 "Partner Card". With over 700 local Dallas and Fort Worth businesses teaming together so far in 2023, those who purchase a partner card not only provide 1 person shelter for a year at the Family Place, but they are also able to use their card to apply 20% discounts at local retail shops and 10% discounts at restaurants.
Partner Cards
have been a huge hit within the DFW community and with nearly 90% of every dollar raised going directly to The Family Place to aid victims, it supports a tremendous cause.
Inspiring Others to Step Up
Tom McCollum's story should serve as an inspiration for us all. It's a reminder that our abilities and strengths can be channeled not only to achieve personal success but also to create a ripple effect of transformation within our communities. As OnSite Dealer Solutions continues to partner with Tom and support organizations that he takes such great pride in supporting, like the Family Place, we want to invite others to consider how they too can contribute to causes that resonate with their values and passions.

Joining Hands for a Brighter Future
As we celebrate Tom McCollum's commitment to giving back, we at OnSite Dealer Solutions are honored to stand alongside him in support of the Family Place. Our partnership is a testament to the incredible things that can be achieved when businesses and individuals come together for a common purpose. Together, we're building a stronger, more compassionate community—one where strength, fortitude, and determination pave the way for lasting change.

In a world where kindness and compassion can sometimes be felt in short supply, Tom and his entire team's efforts, along with the work of the incredible staff at The Family Place, remind us that there is always room to make a difference. As we forge ahead, let us be inspired by these stories of hope and resilience, and let us continue to uplift and empower those who need it most.