Oklahoma

The Sooner State
SERVING OKLAHOMA CAR DEALERSHIPS SINCE 2011
Known as the Sooner State, Oklahoma is strewn with great bodies of water, city life, rolling hills and pastureland. It's where the great land rush in the United States occurred in 1885 and 1889, and where 3.9 million people call home today, including employees of Onsite Dealer Solutions (ODS).
Heavily involved in Oklahoma for many years now, ODS is a national outsourcing company that provides inventory management technology and labor force solutions for automotive dealers across the state.
From car wash and detail technicians to reconditioning services like paintless dent removal and windshield repair, ODS and its flexible labor force works onsite, hand-and-hand with your team.
Cities We Serve
Oklahoma City
Tulsa
Norman
Broken Arrow
Edmond
Lawton
Moore
Midwest City
Enid
Stillwater
Owasso
Bartlesville
Muskogee
Shawnee
Bixby
Jenks
Ardmore
Yukon
Ponca City
Duncan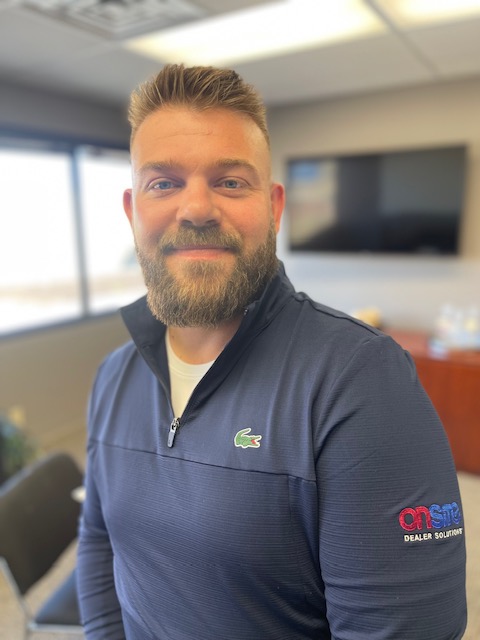 Jeremy Harwood
Regional Vice President
How Does Onsite Help Car Dealerships in Oklahoma?
No matter the size of your dealership or location in Oklahoma, ODS is uniquely aligned to service your dealership the right way. With over 150 dealership clients nationwide, and a team that services over 250,000 vehicles monthly, we know cars and the auto business.
By providing our own labor, we help expedite speed to market for your car inventory without jeopardizing the quality of work. Our detail and recon technicians are well trained and understand the shared goal of high customer satisfaction (CSI) scores and quick turn times with inventory.
We help shoulder labor costs for you without the need for high wages, liability coverage, staffing concerns, and paying employees health benefits. Ultimately, the ODS objective is to improve bottom line and move inventory from acquistion to lot ready quickly.
To help measure speed to market, ODS has created
SERV™ Automotive
, our own proprietary inventory management software that integrates with your DMS and tracks vehicles, through GPS and completed order status, as they move from wash to detail, to recon, and then on to delivery.
ODS - OKLAHOMA DEALERSHIP SERVICES AND SOLUTIONS

Detail Department
CUSTOM DEALER SOLUTIONS
LABOR FORCE SOLUTIONS
SERV™ AUTOMOTIVE SOFTWARE
GET IN TOUCH WITH ODS
Take advantage of our
free labor analysis
and see what all goes into our evaluations.
Our analysts are specialists in the automotive dealership space and look forward to providing you real insight into your operation
.