Welcome To Onsite Dealer Solutions
Posted Date: 10/18/22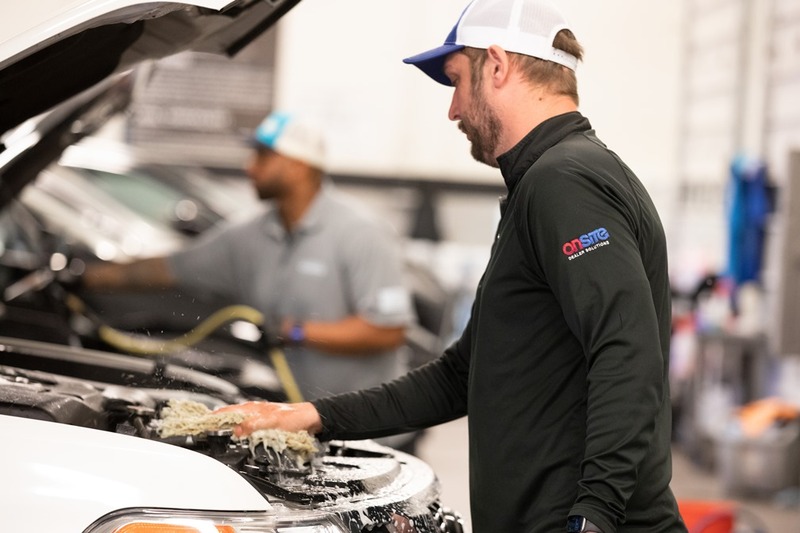 ON LOCATION AUTOMOTIVE DEALER SOLUTIONS
Onsite Dealer Solutions (ODS) is headquartered in Mission, KS, a suburb of Kansas City, and services auto groups, car dealerships, and collision centers across the country. We specialize in providing onsite labor force for your make ready, reconditioning, and detail departments plus offer additional labor staffing solutions.

ODS is a complete automotive dealership solution provider with its own proprietary software that manages your inventory and vendors in one place, through your DMS. Our working solutions and specialized services help you source labor, expedite your workflow efficiencies, and quicken the process of inventory speed to market.
Most make ready service departments have a notoriously difficult time making profit. At Onsite Dealer Solutions, we strive to bring your
fixed operations true value
and help grow profit by supplying a professional team who understands quality work and turn times.
HOW IS ONSITE DEALER SOLUTIONS DIFFERENT?
ODS provides our partners across the United States with a local site management team that we fill based off of your particular staffing needs and requirements.
Our team works side by side with your team, creating a seamless process between sales, service, and finance departments
.
ODS is different from other labor force partners because our service teams are:
Incentivized through profit sharing and increased dealership CSI scores

Paid and Insured through Onsite Dealer Solutions

Career minded, qualified, and less expensive than hiring internally

Documented and verified to work in the US

Continuously trained to perform specific jobs

In uniforms, provided by Onsite Dealer Solutions

Always supervised by English-speaking Site and Area Managers

W2 employees, not 1099 contract workers
We also provide our customers with:
DMS integration with our customized online billing, tracking, and workflow software

Work order to purchase order in real time with recon tracking

Daily production reports and electronic invoicing

Optional online camera access for security of ODS employees' work areas

Provide additional workspace with temporary buildings for overcrowded dealership lots

Chemicals, equipment, towels, uniforms, and machinery at no expense

Over $2,000,000 general liability, work comp, and theft insurance coverage
If you are a service center or car dealership, ODS can offer solutions that lower costs while providing top notch customer service and quality craftsmanship improving CSI and speed to market. Here is a
free labor analysis
that can analyze your unique dealership's labor requirements and potential needs for improvement that ultimately, help save time, money, and wasted energy.