Navigating the ODS Make Ready Onboarding Journey
Posted Date: 9/27/23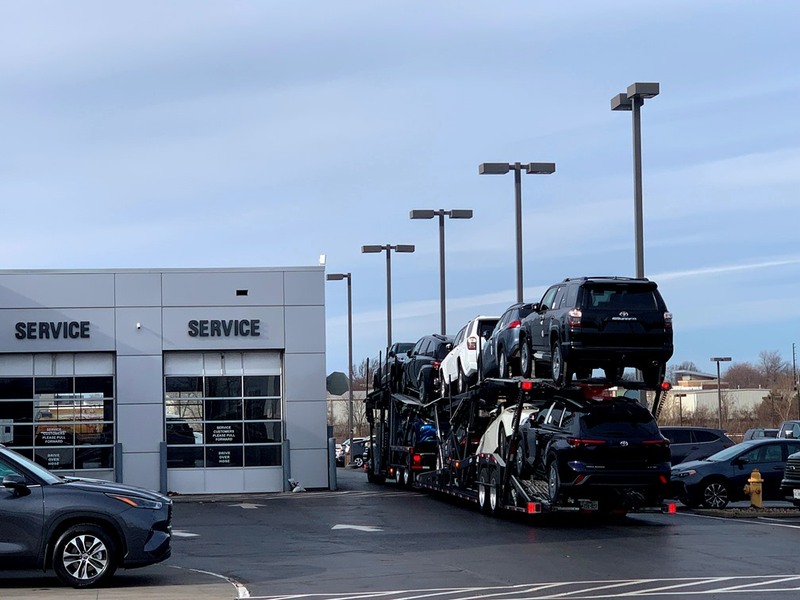 In the ever-evolving automotive industry, one constant remains the same, time is of the essence.
Speed to Market champions always win
. Car dealerships must operate efficiently to meet consumer demand and deliver bright and shiny vehicles swiftly. OnSite Dealer Solutions (ODS) specializes in the make ready business for car dealerships and understands the importance of "Speed to Market".
Whether it's car washing, detailing new and used dealership inventory, reconditioning, photo and window tint services or adding labor force for such roles as wash attendant, porter, valet, or dealership greeter,
ODS's primary focus remains delivering the best results in the most efficient and timely manner possible
.
In this blog, ODS will dive into the meticulous process we take when starting work for a new customer
whether it's in one of the 10 states we currently operate in or a new state all together, ODS ensures a seamless transition when replacing a current 3rd party vendor or discontinuing your in-house operations, an ODS team of specialists intertwine with your team, onsite.
THE TRANSITION PROCESS: FROM COMPETITORS TO ODS
When a new dealership client comes on board with ODS, it typically falls into one of two categories: they are either replacing a separate vendor or host of vendors or they are transitioning from an in-house operation. In both cases,
the initial phase involves a thorough evaluation of the existing make ready department
. ODS understands that to create pristine vehicles, you must start with a clean slate, both literally and figuratively.
1. CLEAN AND ORGANIZING THE DETAIL AREA:
The first step is often the most shocking.
ODS frequently finds detail areas in disarray
– cluttered with trash, old mats, dirt, grime, broken equipment, and tattered supplies. Sometimes, the situation is so dire that dumpsters full of trash need to be removed. To set the stage for excellence, the team at ODS doesn't hesitate to roll up their sleeves. They empty out the space, power wash it, and meticulously clean it with mops and brooms before speed and efficiency can happen.
Moreover, ODS invests in new shelves and cabinets, reorganizing every inch of the detail area. Proper organization extends to towels, which are neatly folded and kept separate based on their purpose, whether it's for windows, grease, or microfiber tasks. Every element is considered, from the arrangement of tools to the layout of the space,
our goal is to create a safe, clean, and effective workshop for both our team and yours to operate in
. In some cases, we will purchase and erect our own detail spaces or buildings, so you can use expensive space for higher profit service bays.
2. IDENTIFY BOTTLENECKS:
Efficiency is paramount in the make ready department, and ODS knows that time is money. Thus, the team collaborates closely with dealership managers to identify bottlenecks in the process. Speed to market is the driving force, and our aim is to have cars detailed and photographed within a single day, with sold cars ready in a mere 45 minutes. This requires a well-oiled system where every minute counts. ODS often becomes your detail and photo partner in a tracking software, where we own and move cars in and out of your "buckets" for accurate data.
ODS will guarantee a drastic reduction of days to market in these key areas
.
3. STREAMLINE BILLING:
Understanding the importance of clear and accurate billing, ODS works closely with the client's accounting department to ensure that billing procedures are both accurate and easy to understand. This ensures transparency and eliminates any unnecessary complications in the financial aspect of the operation. To help with this,
ODS is one of the only outsourced labor force solution providers that has its own DMS integrated software as a solution
, called
SERV™
Automotive
.
From billing and invoices to vendor and inventory management,
SERV offers a cohesive solution for intuitiveness, intelligence, control, and connectivity
. Write your one-time PDI or UCI Repair Order, and our OP CODE will order, track, manage, and bill each VIN, catered to your accounting needs.
4.
OPTIMIZE LOT ORGANIZATION:
A well-organized lot is essential for smooth operations.
ODS assists in optimizing the lot's layout, making it easier to locate and move finished and unfinished inventory
. This level of organization further contributes to the efficiency and speed of the entire process resulting in less down time for a make ready vehicle to be serviced and turned for sale. Most importantly, we can have these vehicles on your cyber space lot before your display lots, again increasing our speed to market.
5. TRAINING AND CULTURE:
Finally, ODS believes in imparting its expertise to the dealership's team with our own ODS team.
Our teams include an Area Manager and Site Manager that work at your dealership location along with our own team of master detailers, service professionals and recon specialists
. Any new hires that are needed to fill additional positions (based upon the sales volume of the dealership) are taken through our comprehensive vetting and ODS national training program that teaches them the ODS way – a way that prioritizes quality, efficiency, and speed.
It's not just about completing tasks;
it's about cultivating a culture of excellence within the make ready department all while ensuring our dealership clients and their customers are blown away by the results
. Detailers are outstanding trainers and people development businesses when they have the time and bandwidth, and few do in our high turnover and low wage-earning arena. ODS has the time and bandwidth and that is good for our dealers.
In conclusion, OnSite Dealer Solutions, with its 160+ dealership clients, employs over 500 qualified and insured employees nationwide while servicing nearly 400,000 vehicles per month so
we are not merely a service provider; we are a partner in your dealership's success
. By overhauling the make ready department, from cleanliness to efficiency, ODS ensures that cars are prepped and ready for the market at an unprecedented pace. Speed to market is no longer just a concept; it's a reality, and ODS is at the forefront, perfecting the art of properly run car dealership make ready departments so they generate revenue.
To learn more about ODS, we invite you to
meet our team
, read about
our history
and peek into our
photo gallery
. If you'd like to see how much ODS can save your dealership on current labor costs or
what ODS specializes in specifically
, we encourage you to take advantage of this initial step, a
Free Labor Analysis
. If you have any additional questions, give us a call at 913-912-7384 or leave a
direct message here
.
Related Links and Articles: