Protecting US Auto Dealerships from Car Theft
Posted Date: 6/21/23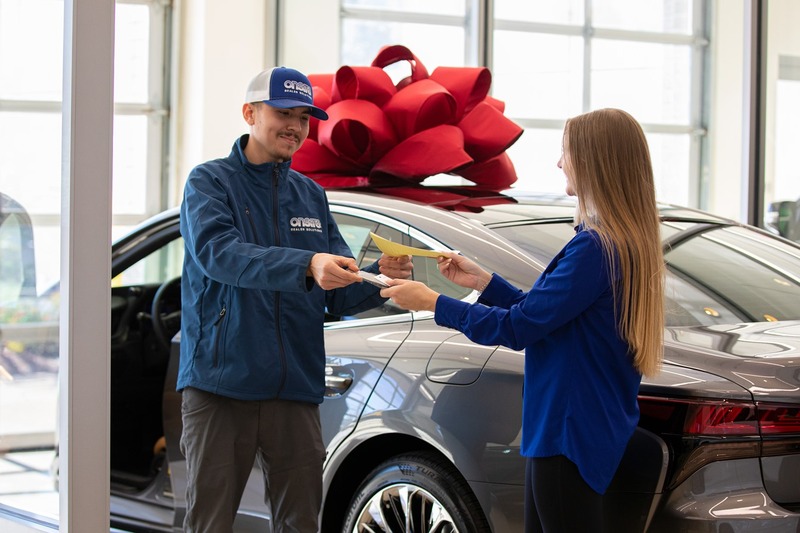 INTRODUCTION
Car dealerships play a vital role in the automotive industry, offering a wide range of vehicles for sale to customers. However, these establishments face a significant threat with vehicle theft and auto vandalism today more than ever.
In this blog post, OnSite Dealer Solutions (ODS) will explore the prevalence of car dealership theft in the United States, shed light on the most common stolen cars, identify the states with the highest incidents, and discuss automotive parts that are most sought after by thieves in 2023.
Additionally, we will provide some valuable tips on preventing theft and vandalism for car dealerships and how Onsite Dealer Solutions protects our customers (dealerships) from the ones that have access to your prized inventory, your vendors!
HOW CAN ONSITE DEALER SOLUITONS HELP DEALERS PREVENT THEFT?
Before we dive into all the stats fully, it's worth mentioning how ODS helps prevent and mitigate theft for our dealership clients across the United States.
Protecting our clients' assets is a top priority for ODS
.
Often car dealership thefts can happen from within. Whether it's a porter, dent specialist, car detailer, valet, or lot attendant, these are typically 3rd party vendors that have the most knowledgeable whereabouts of a dealership's inventory.
It's important to really know who your vendors are and ask the question, "is your 3rd party vendor protecting you?"
.
With over 550 nationwide, full-time employees at Onsite Dealer Solutions, we as a company, over the years, have taken some serious steps towards helping our dealership clients feel assured that our team is well vetted, compliant and can be trusted.
Whether it's our ongoing comprehensive training programs that help our staff recognize suspicious activities or making sure our team is following the dealership's protocol for secure key and vehicle storage services,
we prioritize dealership security from day 1
.
It is our objective
, whether you are using ODS for car detail, make ready, and car reconditioning services or have other labor needs like hiring our porters, valets, and greeters to fill your staff voids,
that every one of our employees is reviewed thoroughly, interviewed properly, and have signed and completed a W2 and I-9 Employment Eligibility Verification Form.
ODS recommends that dealerships check with their hired 3rd party vendors that provide detail and make ready services to double check and see if all employees are documented properly as well.
STATISTICS AND PREVALENCE
Car dealership theft remains a serious concern in the United States. According to the National Insurance Crime Bureau (NICB), vehicle theft from dealerships is up 7% since 2021. It states that
over 1 million cars were stolen in 2022, a 12% increase since 2020
.
In fact,
5 out of every 10 vehicles stolen today are from a car dealership
. While the exact number of incidents may vary state to state, this highlights the importance of implementing robust security measures when it comes to protecting your car inventory.
MOST STOLEN CAR MODELS
Certain car models tend to be more attractive to thieves due to their popularity, high demand for parts, and ease of resale. In recent years,
some of the most stolen car models from auto dealerships include
:
Honda Accord
Honda Civic
Ford F-150
Chevrolet Silverado
Toyota Camry
Nissan Altima
All car dealership GM's and Dealer Principals know it's important to secure your property, but the dealerships that carry these makes and models above are more prone to be targeted, which means car dealerships that carry these lines of cars should put emphasis and strategy into their security.
STATES WITH HIGHEST INCIDENTS
Car dealership theft can occur anywhere in the country, but some states have reported higher rates.
California, Texas, Florida, Georgia, Colorado, Washington, and Illinois
are among the states that have experienced a significant number of theft incidents. It is important for car dealerships in these regions to remain vigilant and implement stringent security measures.
MOST TARGETED PARTS
Thieves often target specific car parts that are in high demand in the black market and are often easy to steal. Moreover, these parts can be sold quickly and easily, making them appealing sitting targets on a dealership lot.
Here's a list of the most valuable components taken from a car
:
Tires and Wheels
Tailgates
Batteries
Catalytic Converters
Stereo Systems
Entertainment Systems
GPS Devices
Airbags
Third Row Seats
HOW ARE CAR THIEVES OPERATING TODAY?
There are numerous ways that criminals are targeting car dealerships these days. Many of the incidents are crimes of opportunity. Below are some of the more commonly known approaches:
Stealing Keys:
Thieves are more aggressive than ever today. The old days of hanging keys on the wall should be over. Furthermore, most dealerships also utilize a lock box of some kind which gets locked up at night but what about during the day?
Key Swapping
: This is when a potential buyer comes to the lot to test drive a specific car and in turn, after the tour around the block, returns to the dealership and hands the salesperson a set of counterfeit keys, later returning after hours to steal the car.
Identity Fraud
: Another common method that we see a lot of is stealing someone else's identity, usually one with great credit, and showing up at a dealership to purchase the car. The crooks usually rush the sale, show an identity from out of state and want to close the deal and drive off the lot that day quickly.
Vin Cloning
: Yet another way criminals are trying to cheat the system is by stealing cars off the lot and doctoring the VIN's super quick, in an attempt to show the car wasn't stolen. Of course, they must drive off your lot with the vehicle first but if they do, once it's gone, it's usually an asset that is never found by the dealership again and a true loss of profit.
Relay Theft
: This has become more prevalent over the years as more and more cars operate on a keyless entry. Typically, a two-person job, one thief holds a relay device near the car while the other holds another relay near where the key fob is kept. This tricks the car and crooks can get in and out within minutes.
PREVENTING THEFT AND VANDALISM
Car dealerships can take proactive steps to prevent theft and vandalism. In fact, they had better as a lot of the criminals today are not even being prosecuted as severely as they would have been in the past, making them, in a lot of cases, repeat offenders. Just another factor that dealers must face to protect their property from being taken from them.
Below are some common and advanced ways dealerships are taking the battle to the criminals
.
Enhance Security Measures: Install security cameras, alarm systems, and motion-activated lighting to deter criminals. Consider employing security guards during off-hours.
Secure Vehicle Keys: Store vehicle keys in a locked area or use electronic key management systems to prevent unauthorized access.
Secure the Lot: Properly fence and lock the dealership lot. Consider using anti-theft devices such as wheel locks and steering wheel locks to immobilize vehicles.
Illuminate the Premises: Adequate lighting in and around the dealership can deter thieves and vandals and help cameras see more clearly.
GPS Auto Tracking Measures: All the main phone carriers offer GPS tracking systems that can be added to cars, allowing you to geofence your area and alert your team in real time if a car travels outside of the area you've marked. You can also more realistically track down your stolen cars using this live real time system.
Proactive Video Monitoring: This is a fairly new technology that uses the use of security cameras, lighting, and live audio warnings if something looks off on the lot after hours. With real time warnings and immediate calls to law enforcement when triggered, this is a viable but often costly solution.
Employee Training: Educate dealership staff about security protocols, the importance of reporting suspicious activity, and proper key management.
CONCLUSION
Car dealership theft remains a significant challenge in the United States, with specific car models, states, and valuable parts being prime targets. By implementing comprehensive security measures, dealerships can minimize the risk of theft and vandalism. Remember, proactive prevention is key to protecting valuable inventory and ensuring a safe environment for customers and staff alike.
We at Onsite Dealer Solutions hope that you found this article on auto dealership theft helpful and encourage you to learn more about
our team
, our
history
, and our
unique dealership services
. If you'd like to talk to our team about your dealership specifically, give us a call at 913-912-7384 or
message us here
.