What Does Onsite Dealer Solutions Do?
Posted Date: 1/23/23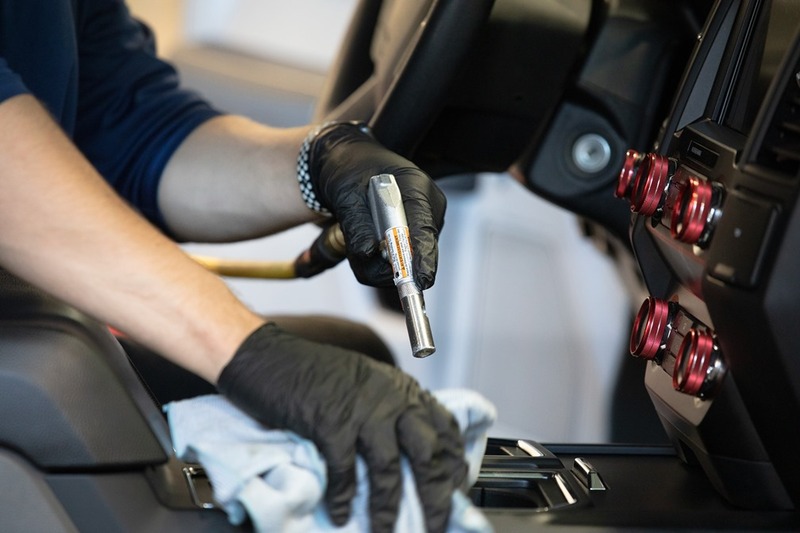 VEHICLE SPECIALISTS YOU CAN RELY ON
Headquartered near Kansas City, in a suburb called Mission, KS., Onsite Dealer Solutions (ODS) has been growing its footprint, bringing the same winning formula that started with just one dealership, to over 150 dealerships across 8 states.
Since 2011, ODS has become
one of the leading make ready labor force solution providers and technology contributors
for automotive dealerships in the United States.
Specializing in auto reconditioning solutions, DMS integrated inventory software and most importantly, quality car detailing services in Kansas City and across the United States,
ODS cuts labor costs, increases tracking and billing efficiency, and eliminates the hiring process in specialized and necessary areas of fixed operations
.
Intuitive labor force solutions are what make ODS unique
. Instead of hiring your own make ready service team,
our team comes to your dealership, onsite, and works hand and hand with your team
. With over 450 hired and trained craftsmen and women, we are flexible and work remote, wherever your car dealership and service facilities are located.
Tired of working with multiple vendors or hiring your own car detailers, wash attendants, window, windshield, and dent teams, valets, porters, greeters, or detail managers?
ODS does all this for you!
With labor costs soaring and the time it takes to onboard quality candidates making your team exhausted, consider a
free labor analysis with ODS
and see where your operation can improve.
Car Detailing Specialists Serving the United States
Whether you are looking for professional car detailing service in Kansas City or your dealer operation is in
Texas
,
Oklahoma
,
Arizona
,
Washington
,
Kansas
,
Missouri
,
Nebraska
,
Colorado
,
Minnesota
, or
Nevada
, look no further than partnering with a team like ODS.
Our teams are qualified, vetted, experienced, insured, and paid directly by us,
saving you a ton of time, energy and money
. From benefits and wages to liability coverage and uniforms,
ODS delivers quality workmanship and speed to market every time
.
ODS provides a host of car detailing services to choose from
:
In addition, ODS offers the following Custom Dealer and Labor Force Solutions
:

GET TO KNOW ONSITE DEALER SOLUTIONS