What is The True Cost of a High Turnover Auto Dealership Employee?
Posted Date: 7/11/23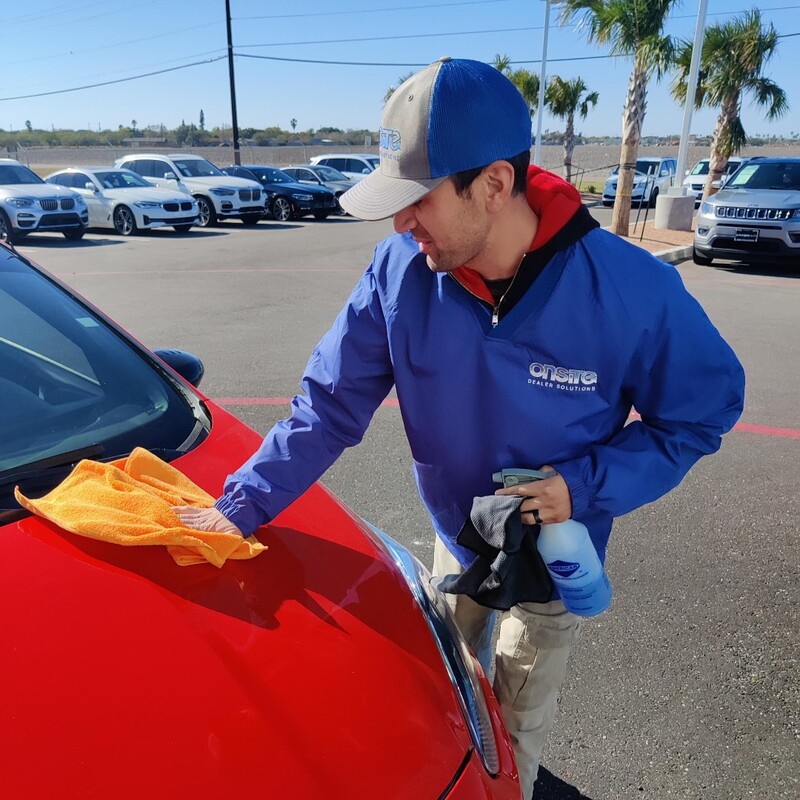 OnSite Dealer Solutions (ODS) has been at the forefront of solving car dealership labor concerns since 2011. Turnover is an important topic for all profit conscious employers. If dealers are not tuned into their turnover rates, they really should be as it's been a recent hot topic in the industry and a subject that ODS has tried to cover in a variety of ways (see related articles below).
To discuss the
true costs of a high turnover employee
for the profit and loss of the dealership, we must first identify the higher-turnover positions. Industry statistics show these are typically in the back end or the make ready side of the dealership. In this article, we will focus on the positions referenced including
car detailers, wash attendants, porters, greeters, valets, recon specialists, inventory photographers, and paint specialists
.
Granted some of these positions mentioned don't often directly add to the profit line of a car dealership, and are often the last positions where focus or training is applied, but they are vital to your dealership customer experience. They impact your
Customer Satisfaction Index (CSI) and inventory speed to market
, both of which are vital to the overall success of the dealership. They typically are the first and last individuals to work on your pricey inventory, and are in care and possession of these vehicles for sales, service and finance departments.
THE HIDDEN PAYCHECK REVEALED
Every dealership employee has an actual number associated with their overall cost. Whether it be from an HR standpoint, a fixed operation standpoint or a customer service standpoint,
each employee has a cost to hire, pay, and retain
.
Here is a quick breakdown of labor costs inside a car dealership
:
HR Required Costs
:
Salary/Compensation
Paid Time Off (PTO)
Sick Pay
Pension Plan
Profit Sharing
Health & Life Insurance
Bonus & Incentives
Contributions to Thrift Plan
Non-Working Time
Miscellaneous Benefits
In addition, here are other labor costs that must be considered for a dealership
:
Cost to Hire
:
Recruiting
Hiring
Training
Bookkeeping
Payroll
Severance Pay
There are also costs required by law the dealership must pay for each employee
:
Mandatory Costs
:
Federal Social Security
Tax & Medicare
Federal Unemployment Tax
State Unemployment Tax
Worker's Compensation
Just looking at these bullet points above is often enough for a GM to gasp out loud when final numbers are associated with each employee, something that OnSite Dealer Solutions can break down in detail, if you'd like to see industry averages. The real reason to show these line items is to associate them with all the other hidden labor concerns we haven't listed that can come from acquiring new employees (see below).

HOW CAN A DEALERSHIP LOWER THEIR LABOR COSTS?
So, you've hired what you feel is the right person for the job. You've onboarded, trained, and created a schedule for the new employee. What are other concerns dealerships face with each newly hired make ready department employee?

Well aside from whether the employee will stick around, owners must worry about whether the quality of work is up to par, that scheduling is worked out based upon the number of trade ins, sales, and new cars coming off transportation trucks. In addition, you must worry about overall service volume, labor retention, inventory turn times, rag service, uniforms, and speed to market.
The best way for a dealership to lower their make ready labor costs is to hire a 3rd party labor force
that can excel at the job and handle the tedious tasks that frees your service manager to spend more time on the service floor. This route, versus having to deal with all the other responsibilities that come with hiring from within, improves efficiency and overall employee retention. It allows high salaried management to focus on the large profit items like selling and servicing, and not being distracted by managing this difficult department
OnSite Dealer Solutions can help here! By hiring, training, paying, and ensuring our own make ready staff that comes and works with your team onsite, ODS can eliminate many of the bullet points listed above. Our teams are dedicated to CSI and speed to market.
What takes most dealerships on average 10 - 15 days to turn inventory takes us 24-48 hours
. ODS can also flex out schedules that mirror sales and inventory volume, staffing you based upon your need not expectations.
Another factor to consider is that make ready is an ODS specialty. We have at our disposal over 650 verified and background checked employees who are trained to do the job well. Add to this, 160 dealership clients and 10 U.S. states that we operate in, we place the highest emphasis on the quality of our work as it's how we are measured. We encourage you to learn more about our
tailored labor services
in general and take some time to get to know more
about OnSite Dealer Solutions
.
An excellent option as a starting point would be to take advantage of our
free labor analysis
and see where ODS can help your dealership save time and money. If you prefer to speak with our team directly about your unique labor challenges, regardless of the size or location of your operation, we encourage you to give our team a call at 913-912-7384 or
send us a private message here
.
We, at OnSite Dealer Solutions, look forward to helping your dealership's make ready department a revenue generator you can be proud of
.
RELATED BLOGS
:
Big Headaches Facing Car Dealerships Today
Labor - The Car Industries Secret Killer
The True Value of Onsite Dealer Solutions